GET A QUOTE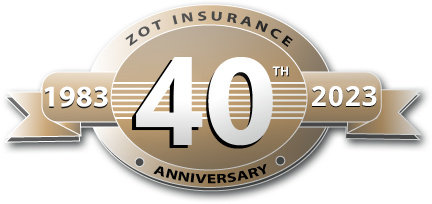 Servicing These States
We service all of Florida
Trucking insurance for Florida, Georgia, South Carolina, North Carolina, Tennessee, Alabama and Texas.
Home Insurance in Florida
As Floridians, we know just how unique our state is. We're the sunshine state, blessed with immaculate beaches and thriving cities. We're also subject to more significant storms—including hurricanes and tropical storms—than any other U.S. state, with over 450 on record. Protecting the largest investment of your life with homeowners' insurance only makes sense.
According to the Florida Office of Insurance Regulation, homeowners' insurance is a type of property insurance that covers damage and loss caused by theft or other perils such as fire and storms. Homeowners insurance is divided into several parts:
Dwelling (the house itself)
Other Structures (such as sheds or fences)
Personal Property (the contents of your home)
Loss of Use/Additional Living Expenses (the loss you incur when not being able to use the property)
Personal Liability and Medical Payments to Others (should someone be hurt on your property)
Determining how much coverage you need and the cost of that coverage depends on several factors, including location and the company itself. "Homeowner's Insurance: A Toolkit for Consumers," an informational brochure created by the Florida Department of Financial Services, recommends not insuring your home based solely on its appraised value. Instead, consider how much it would cost to replace the home and its contents. Also be aware of limits and exclusions to different policies.
Because of the many factors that contribute to determining the best policy for your situation, it's best to meet with insurance agents to select the appropriate coverage. Agents at Zot Insurance Agency in Davie, FL can help you explore the many options available, and they can help explain what you need to be aware of when insuring your home. A visit to Zot Insurance Agency can get you started toward protecting your home. You can also use the online rating tool to find a quote for your policy.